The space has been stripped down to the ground and completely rebuilt on the basis of the existing pipework, whereby a completely new interior has been realized, with modern, spacious yet intimate, separate toilet areas.
Photography
Tom Philip Janssen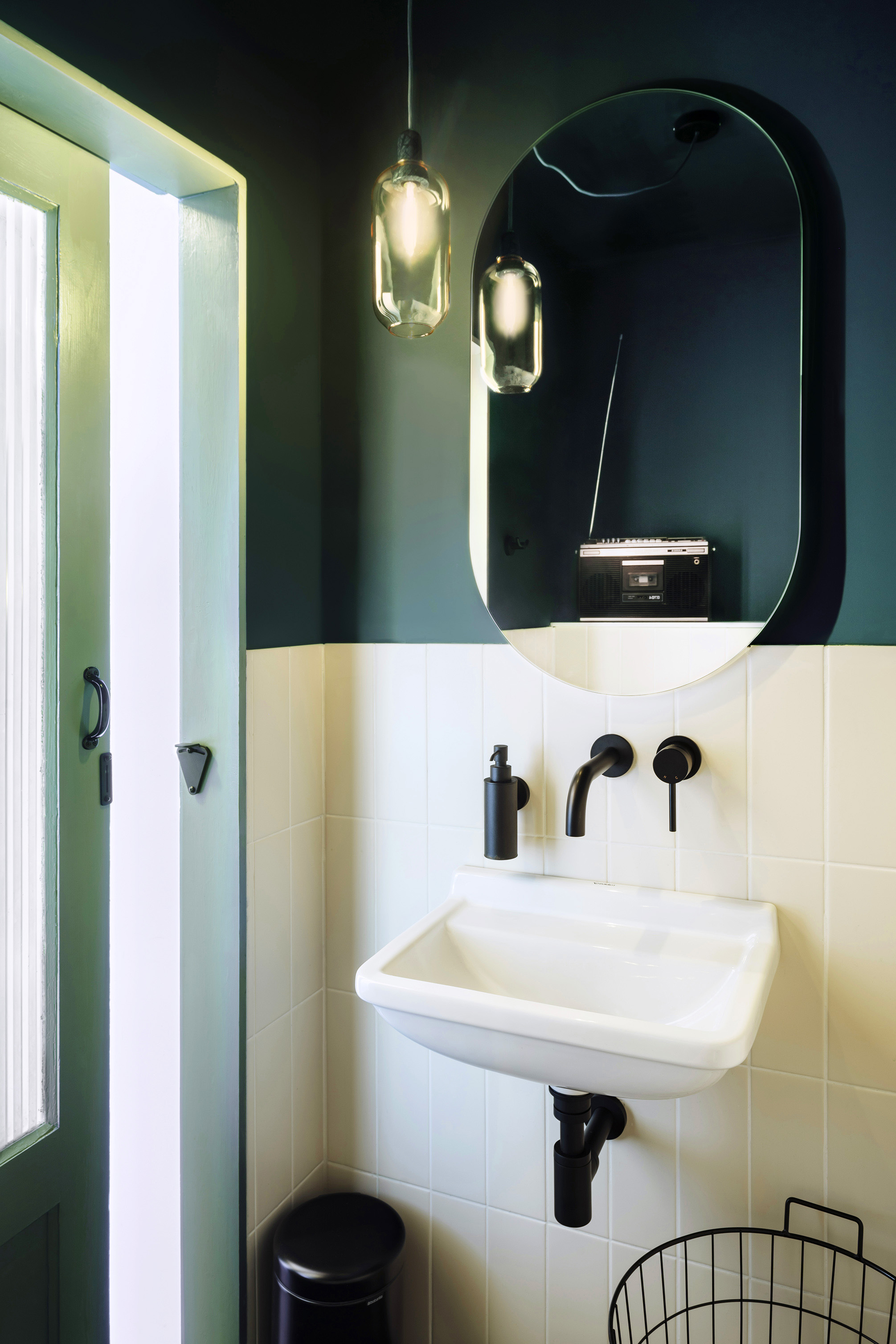 For almost 35 years music venue EKKO is known for their sharp profile of new and promising artists, from gritty grunge bands to hipster hip hop acts. Acts such as Franz Ferdinand, The Black Keys, Father John Misty, Grizzly Bear, Nils Frahm and many others performed in EKKO in their early days. Being the only music venue left in the inner city of Utrecht still housing a historical location next to the authentic canals, the interior is an essential part of the experience of a night spent in EKKO.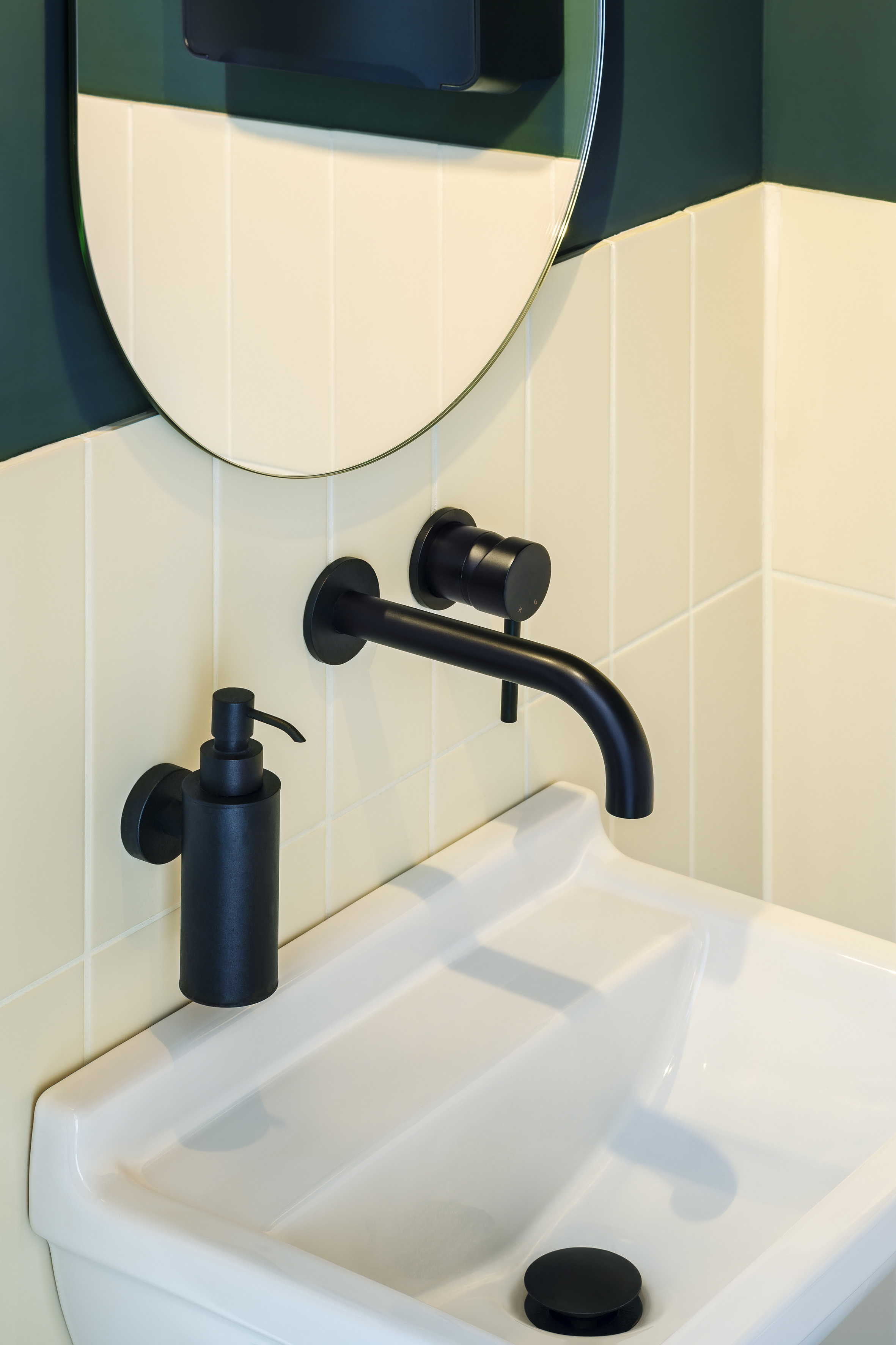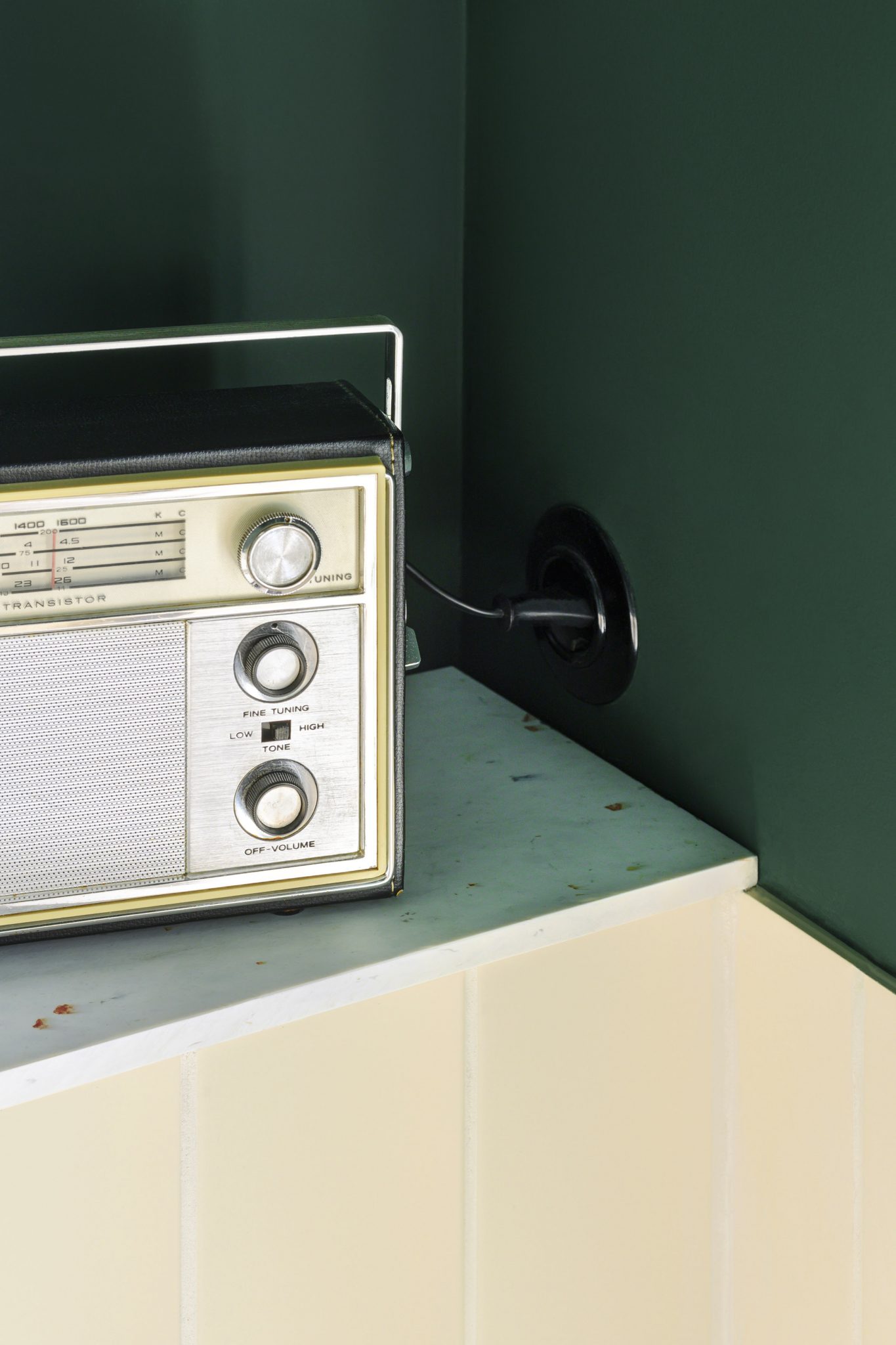 The subdued colours, matte materials and black accessories form a suitable balance with the warm atmosphere of the historic building and its wooden, ornamented interior.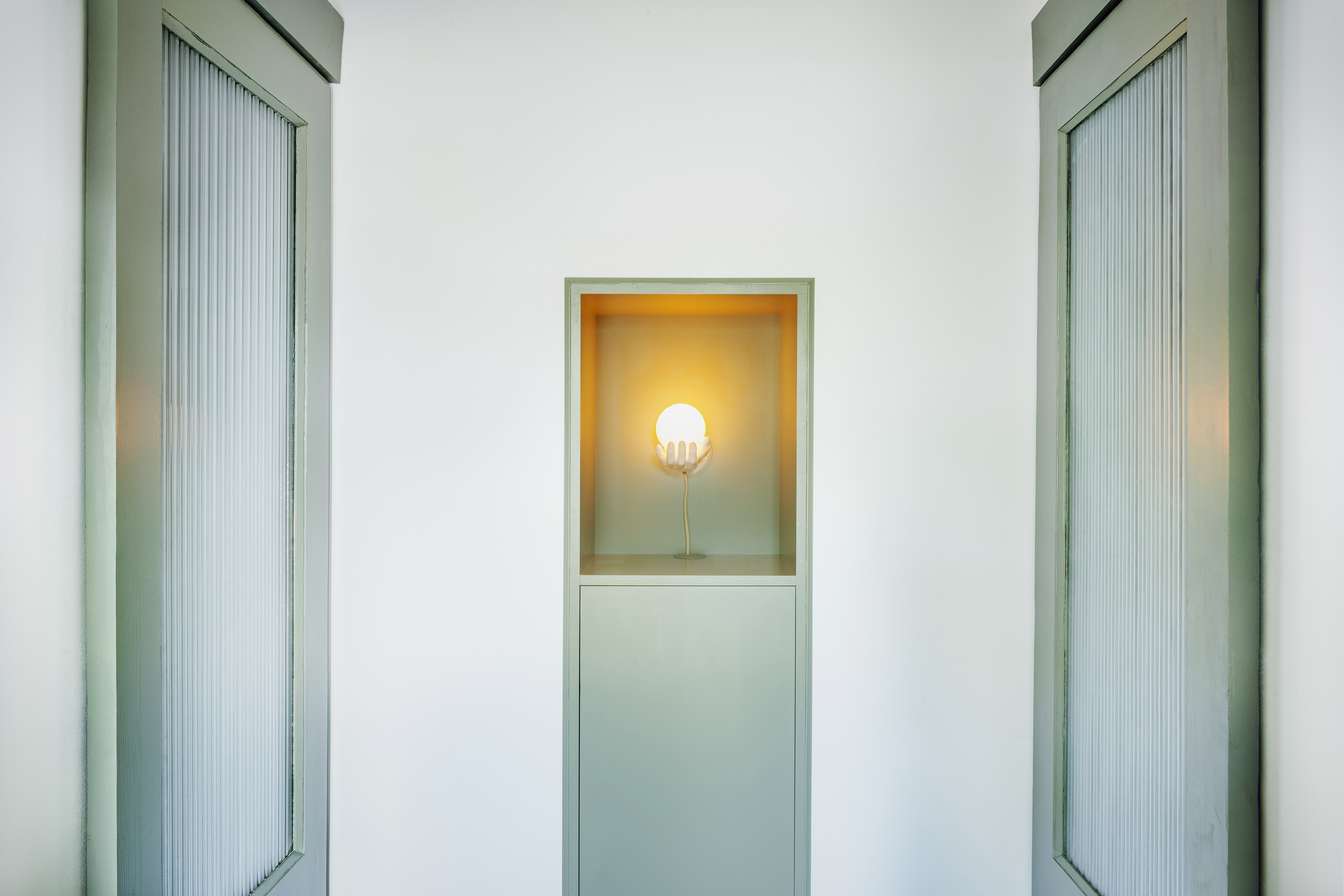 The entry has been restored according to the historic feel of the residence, using 30's sliding doors with matt, reeded glass and an alcove storage with a quirky, vintage porcelain hand lamp was added. The toilet rooms are furnished with fitting porcelain toilets and sinks, complemented with functional, modern accessories and custom designed detailing.