Combining a digital modeled design with precise craftsmanship, the modest, detailed porcelain mugs hold a pure, natural feel.
Material
Glazed porcelain
Volume
70 ml, 200 ml, 300 ml
Photography
beeldSTEIL, Michiel Bosman
Video
Jonathan Sipkema, Joeri Pronk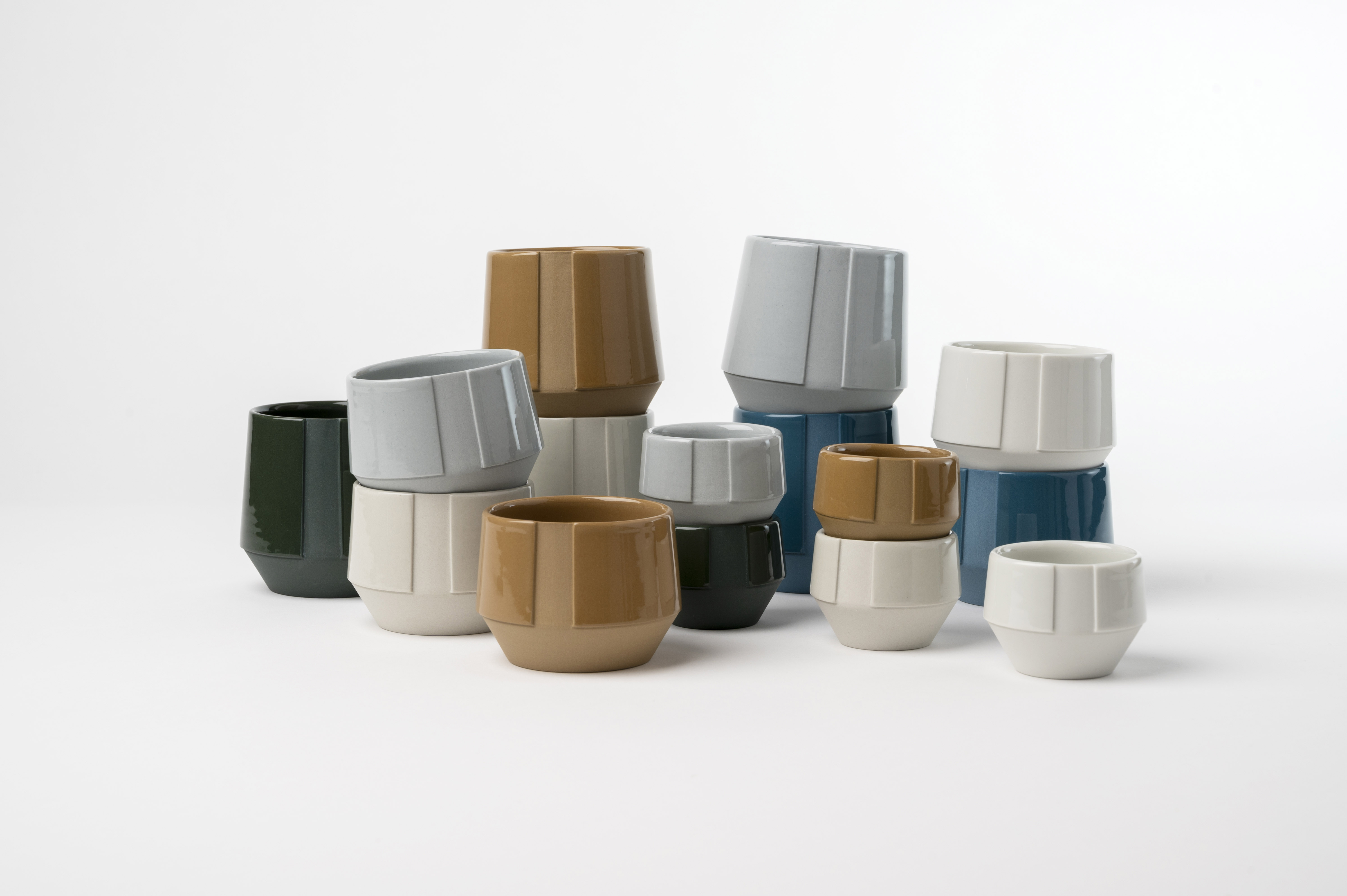 The coloured porcelain with refined edges creates a contrast of textures and feels distinct in use. Inspired on the Dutch coast, the colours of TILT create a warm and well-balanced palette.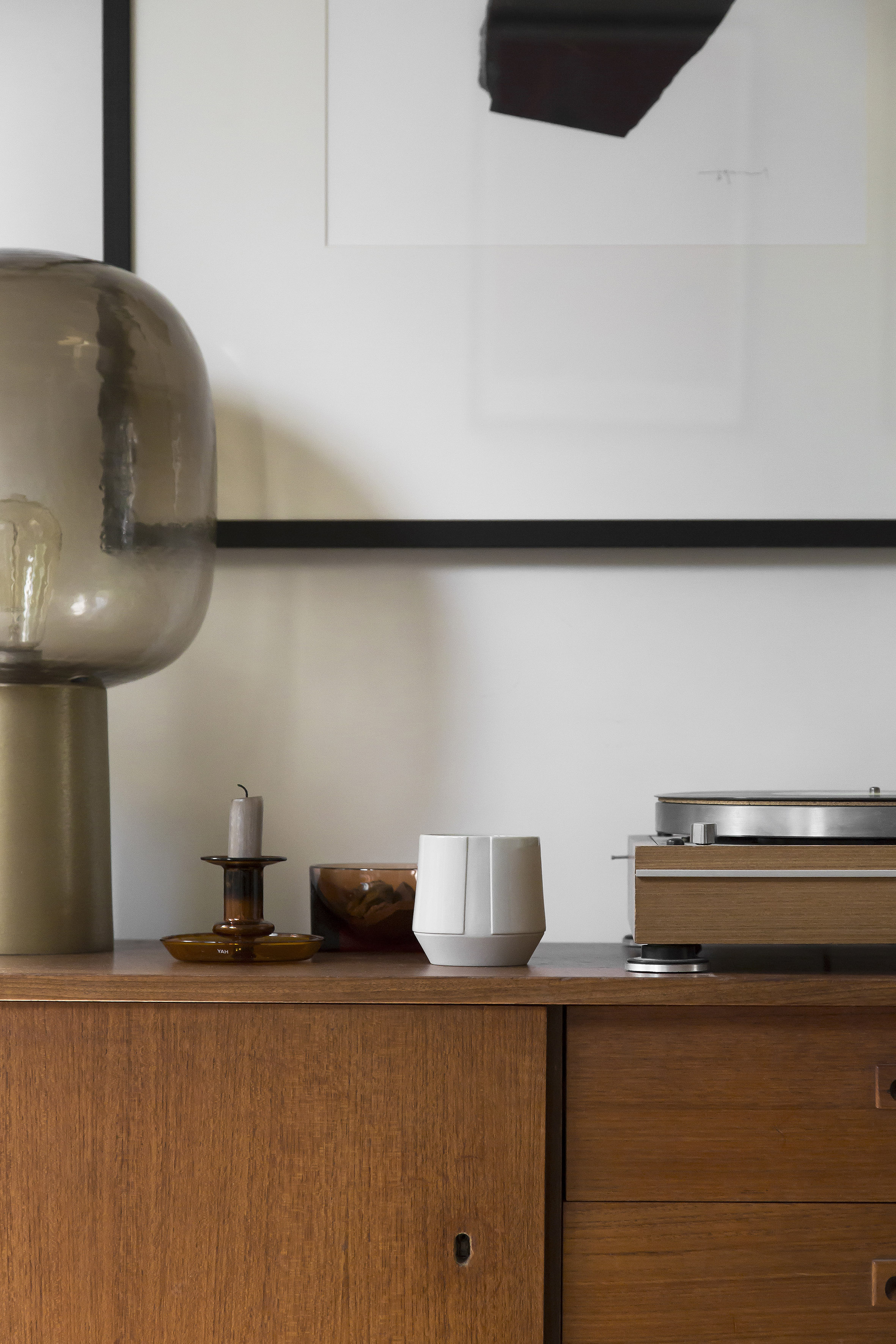 With TILT, Studio TOIMII explores the boundaries of porcelain as a material and the process of production.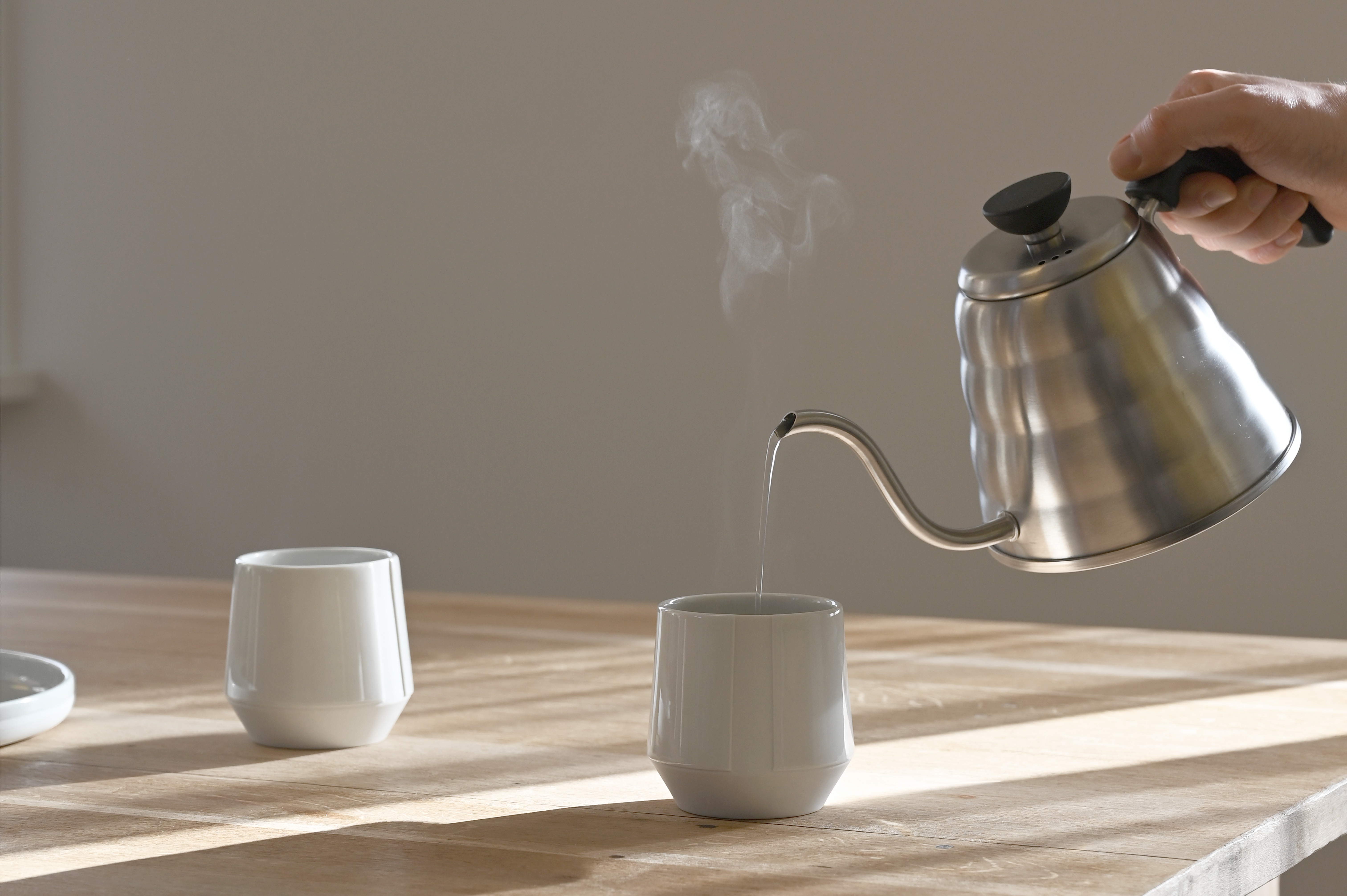 With the appreciation of daily use products and natural materials, Studio TOIMII approached HUSK Ceramics, whose work is characterized by the use of unglazed, pigment-coloured porcelain. Starting from the idea of creating a full tableware collection, the filter mug was the first item who saw the ligth of day. The main raw material of porcelain, sand, gave direction to the warm toned colours of the collection. Inspired by the Dutch coast, the TILT porcelain developed into a diverse palette of natural colours.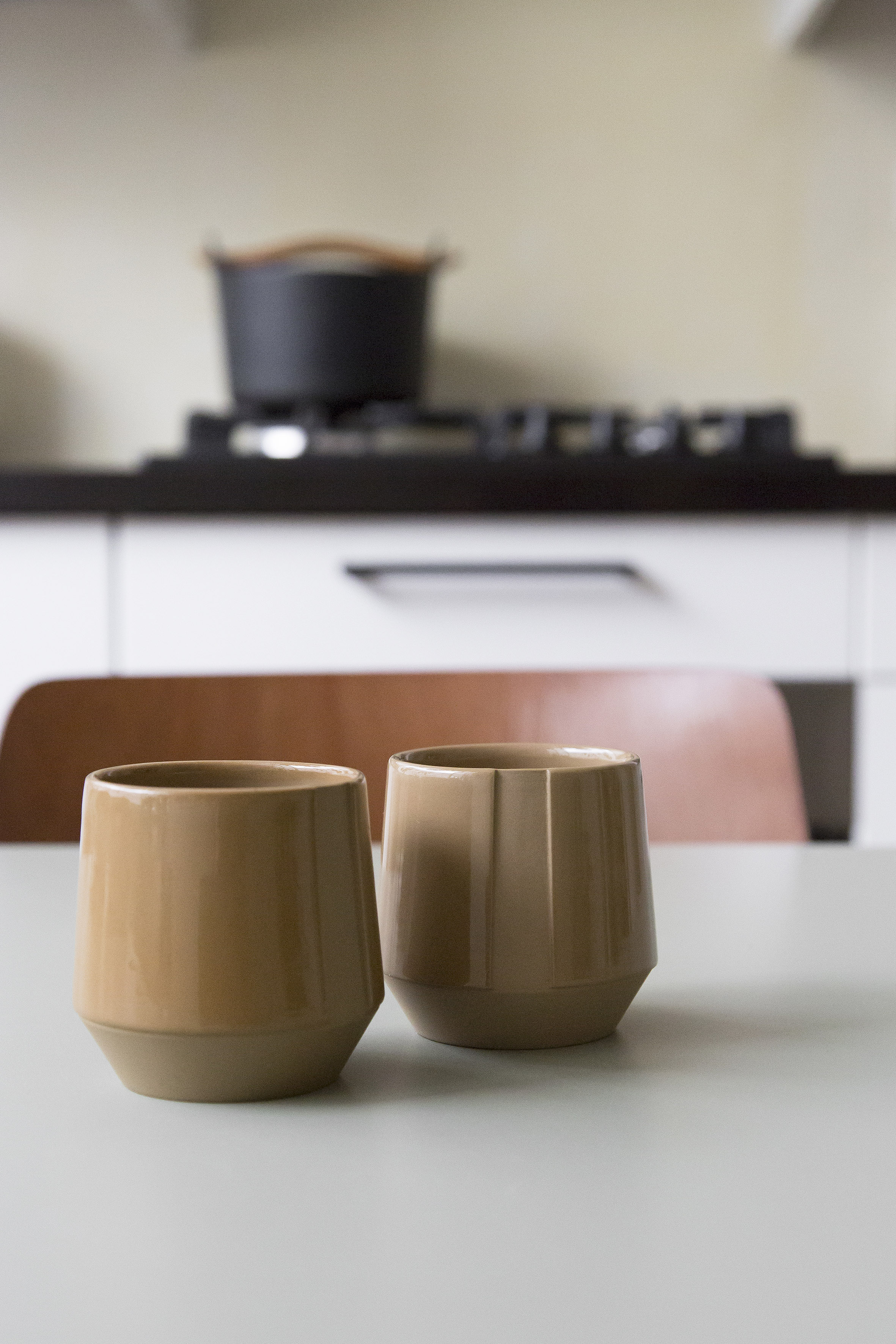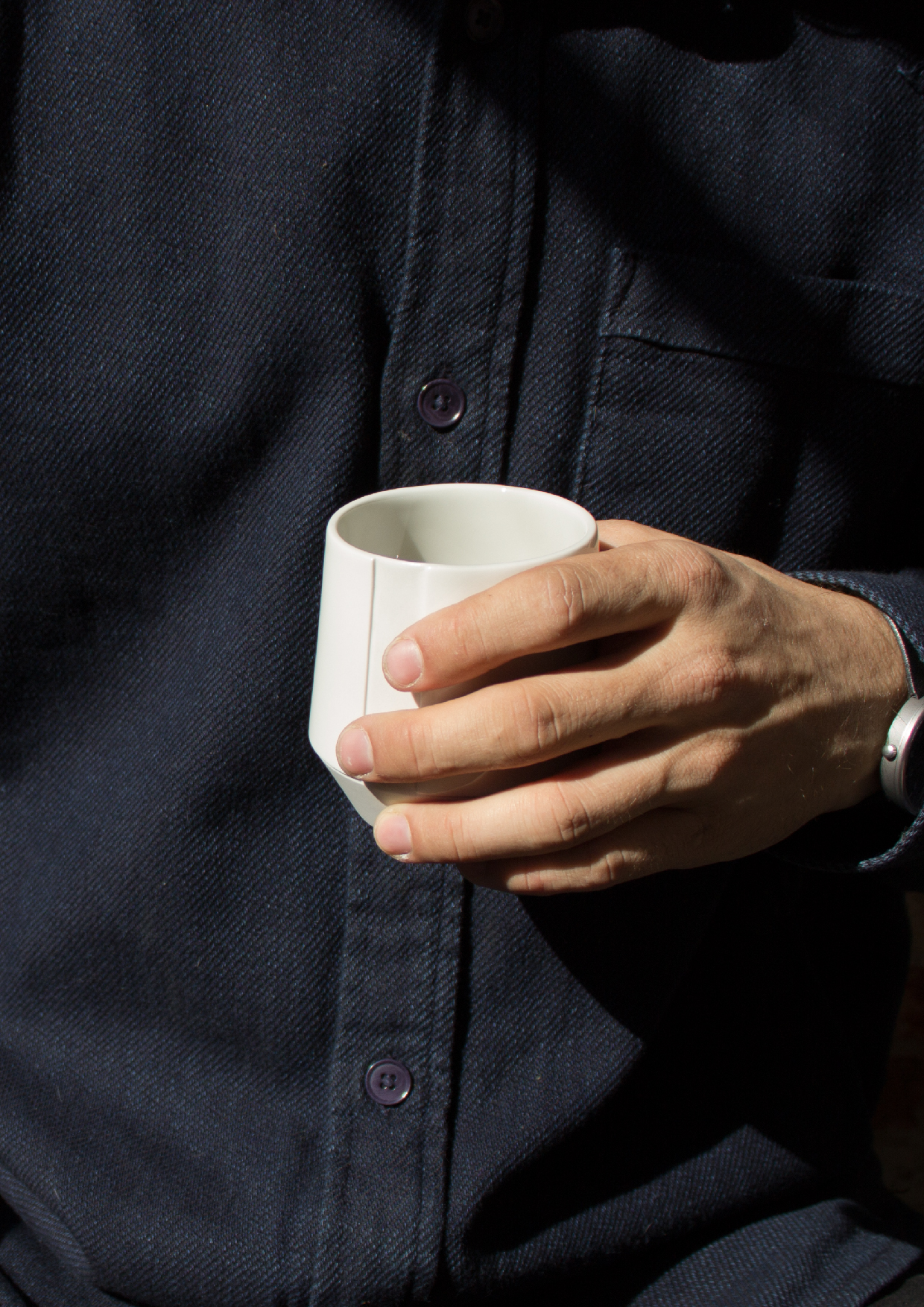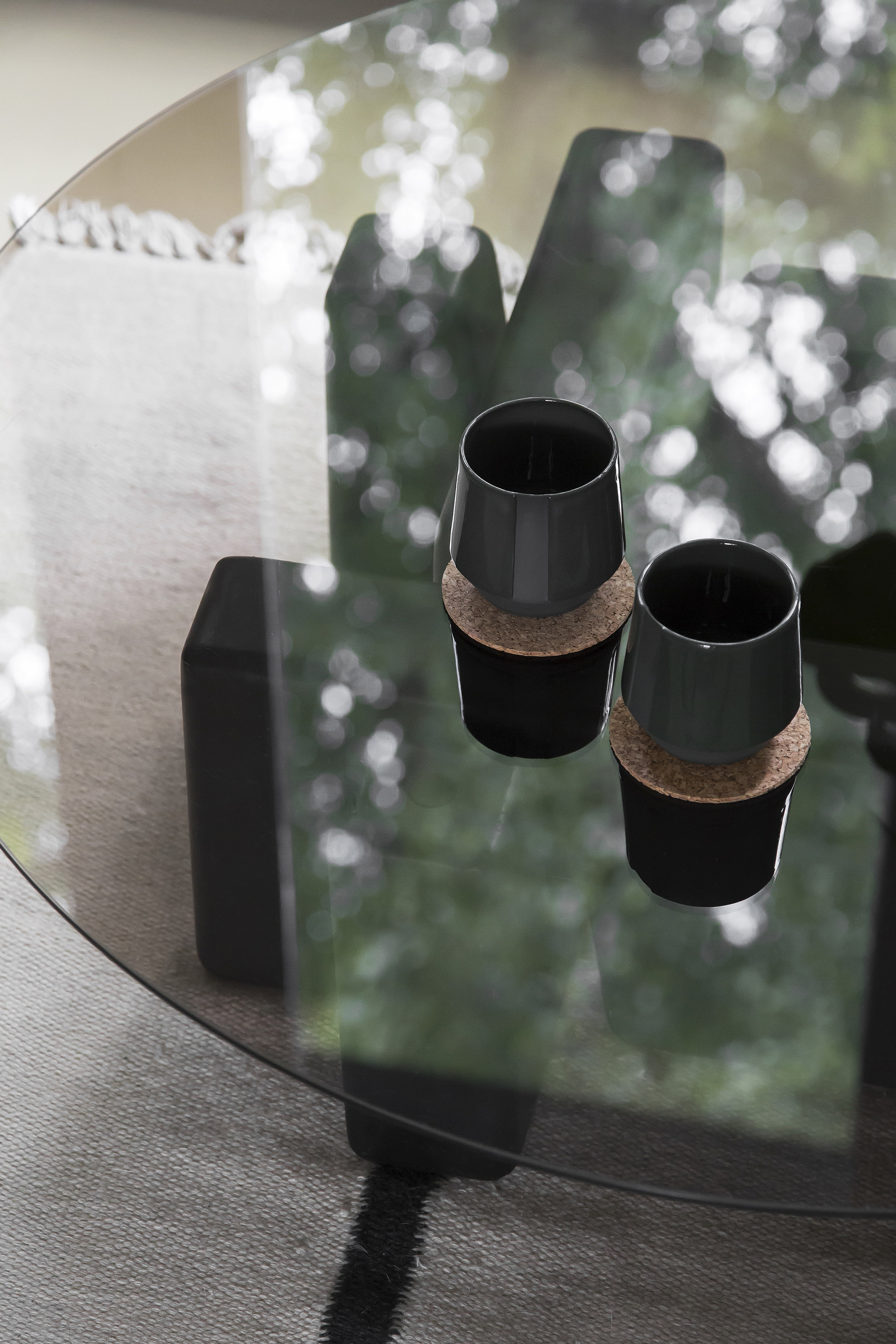 With TILT we explored the limits of porcelain as a material and its production process. The accurate digitally modeled design with defined details and characteristic groove requires craftsmanship and a lot of patience. To ensure the consistency of all details, 3D printed models are used for the realization of the plaster production moulds.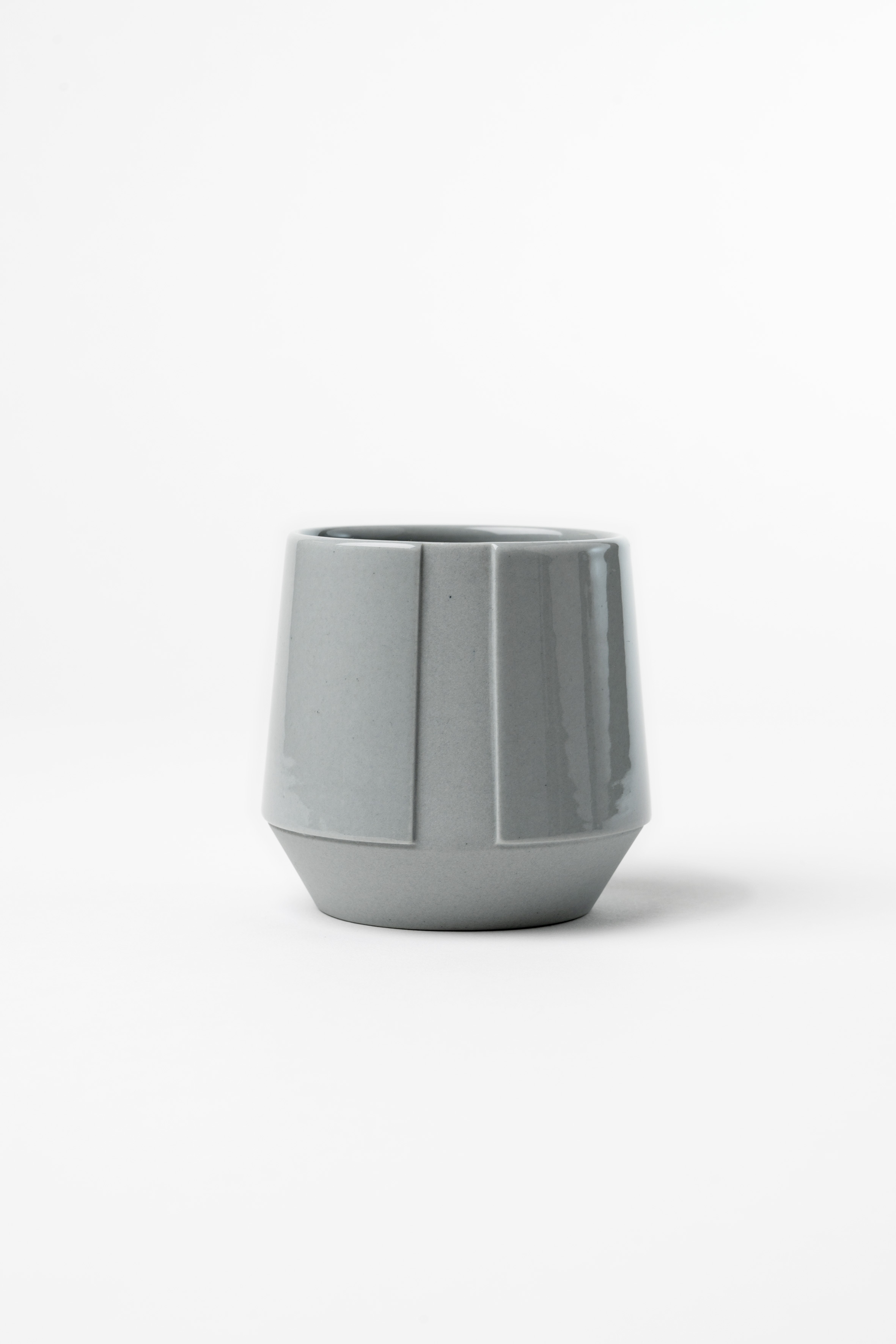 Each item of the TILT porcelain is made by hand with great care and attention in Utrecht, and can simply be put in the dishwasher. This makes the tableware practical and durable, both at home and in the catering industry.

TILT is available through several stores and at our webshop.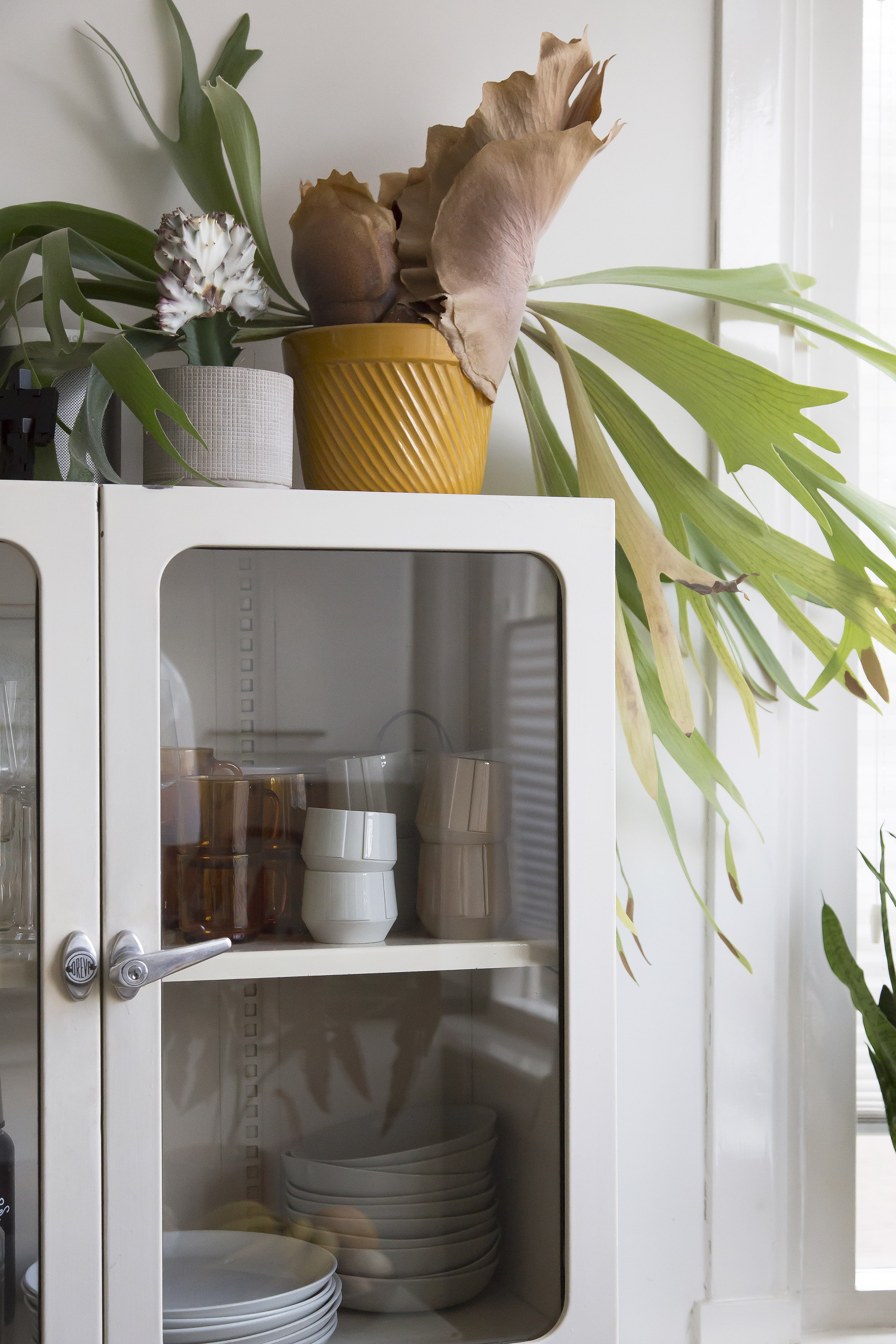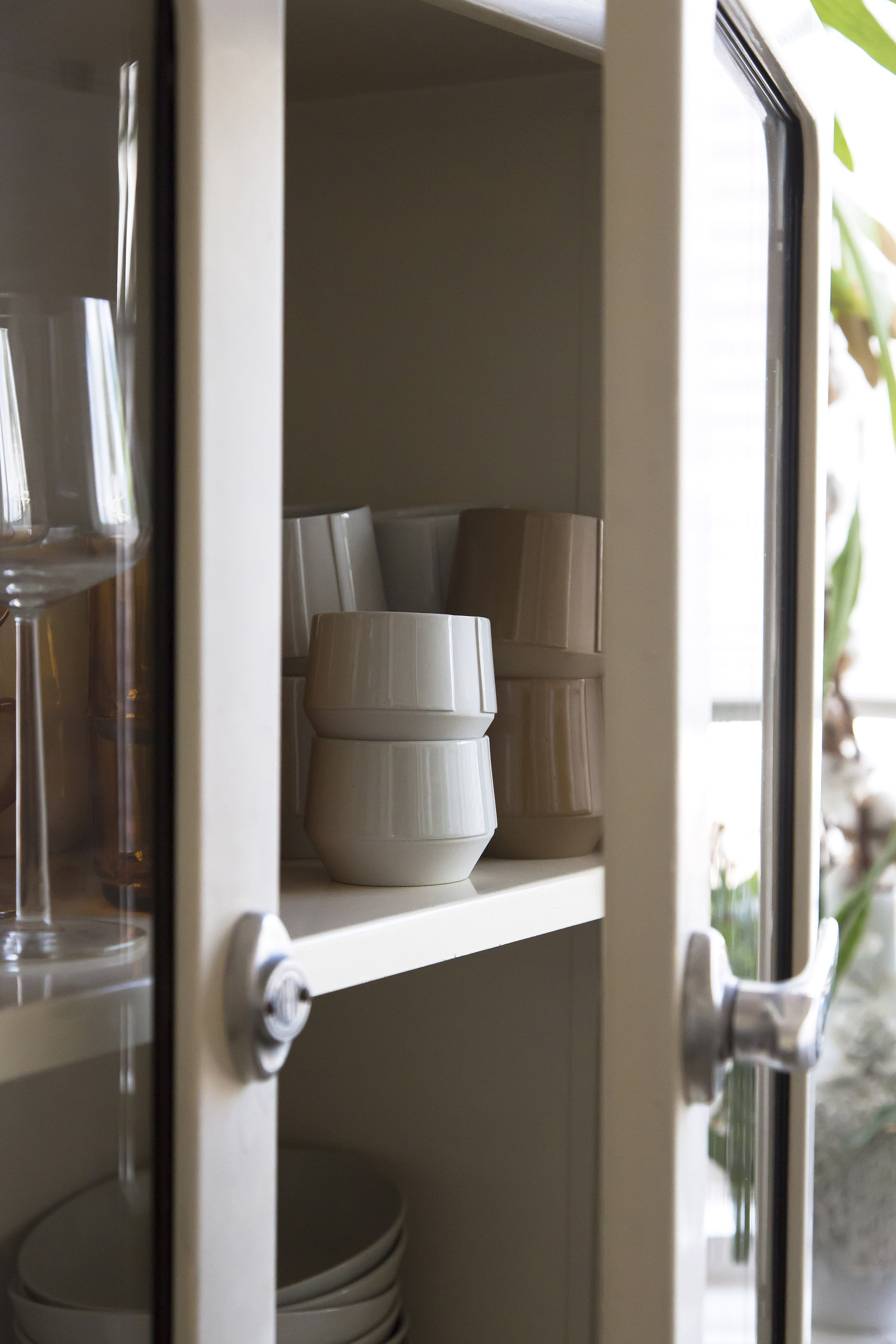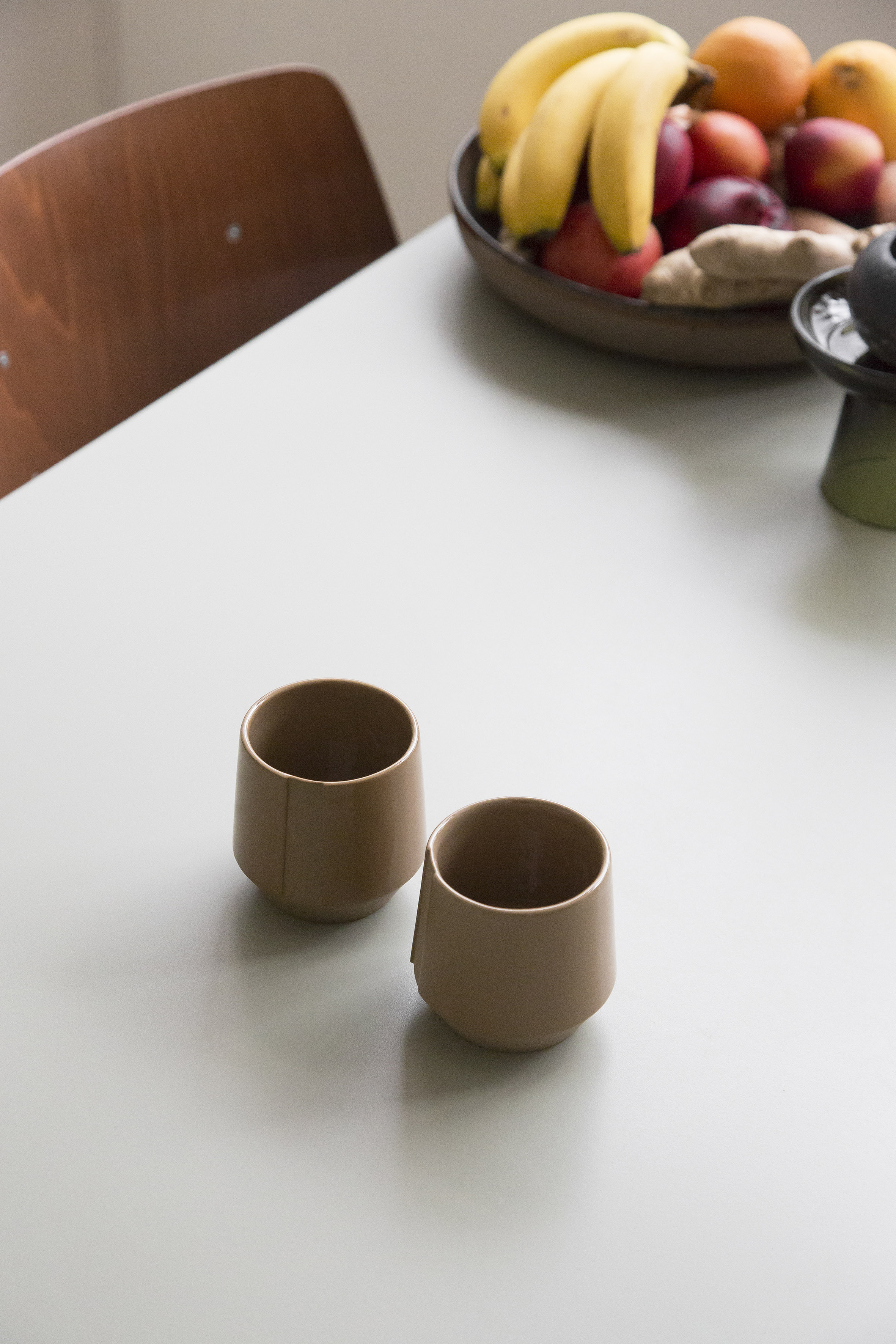 TILT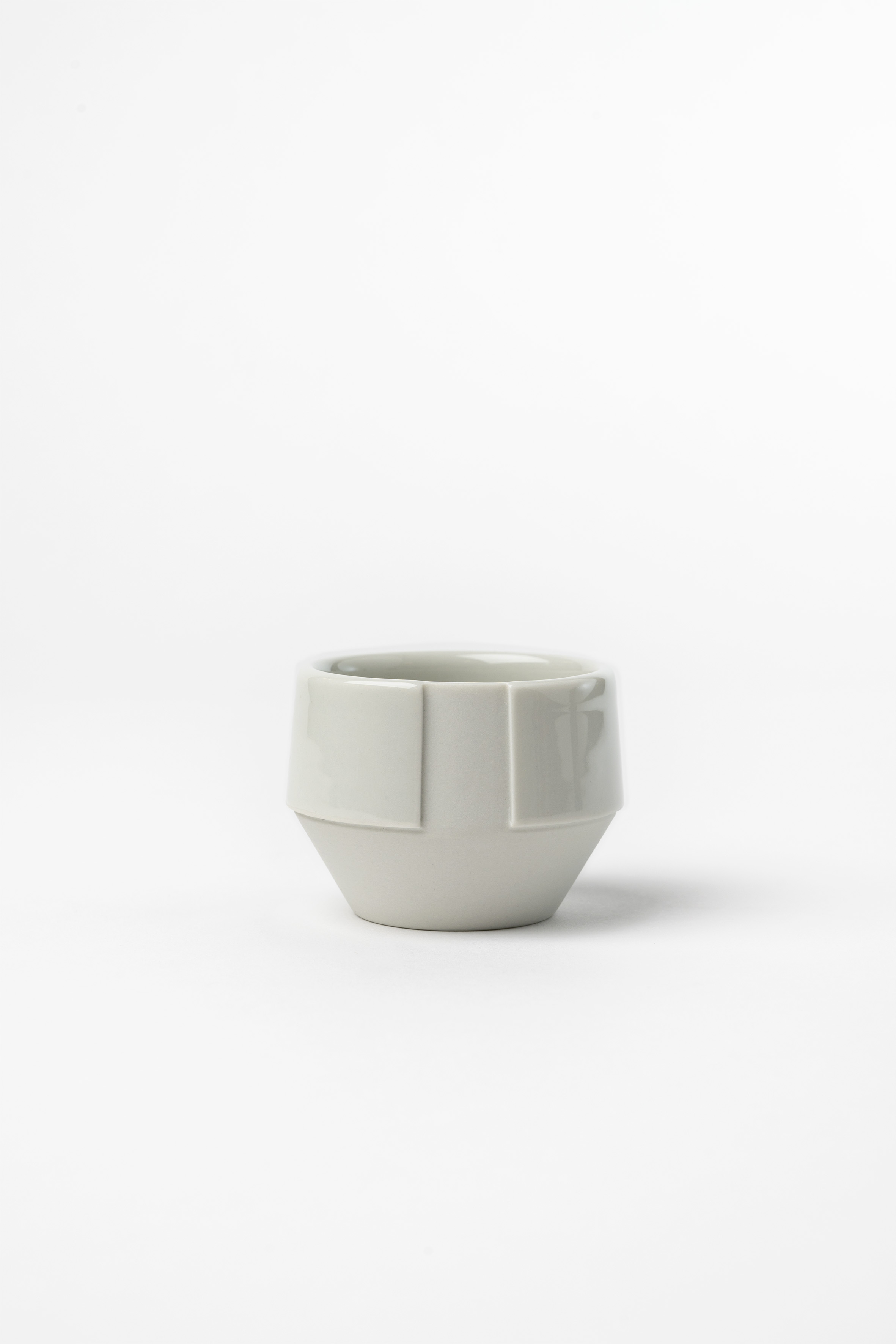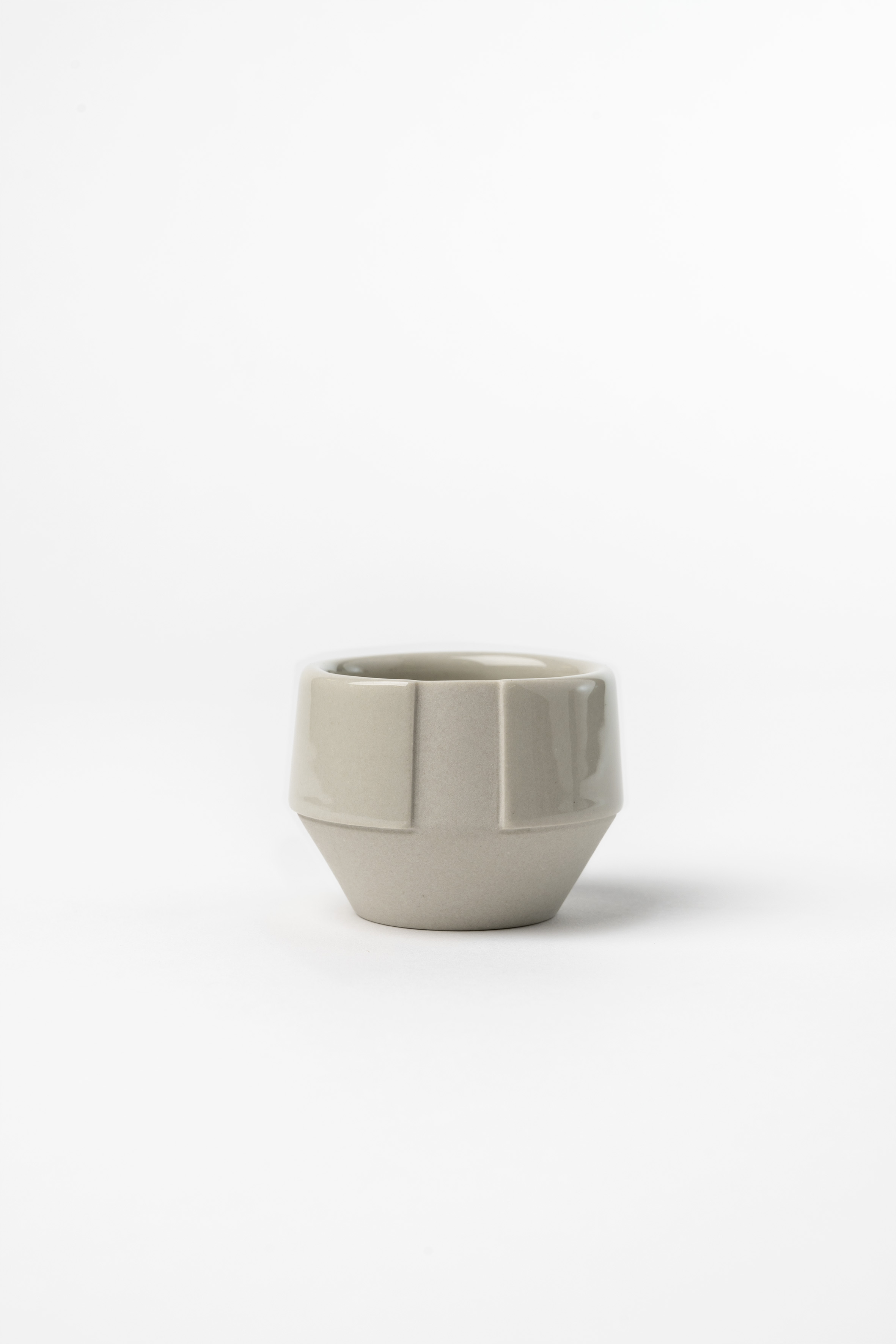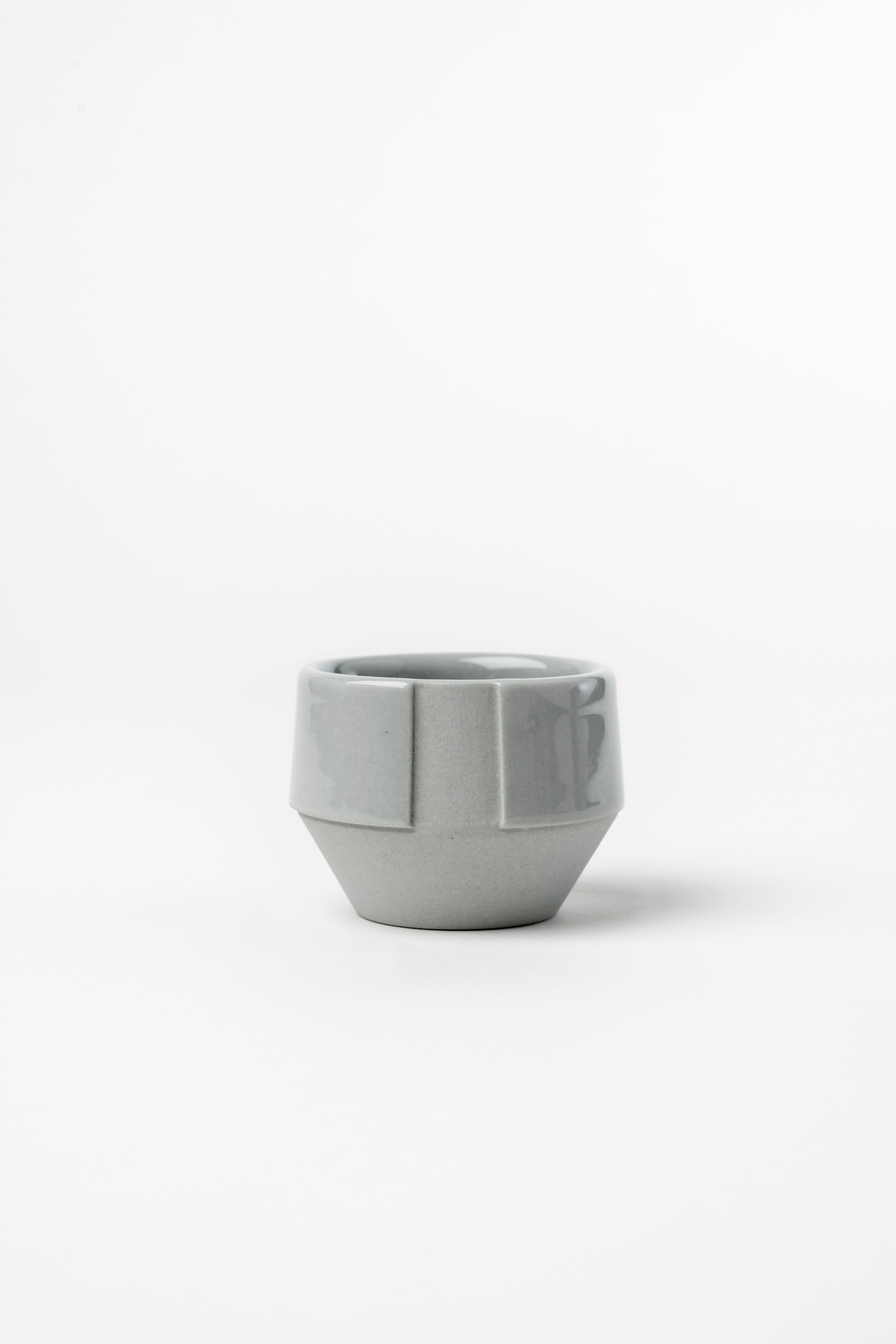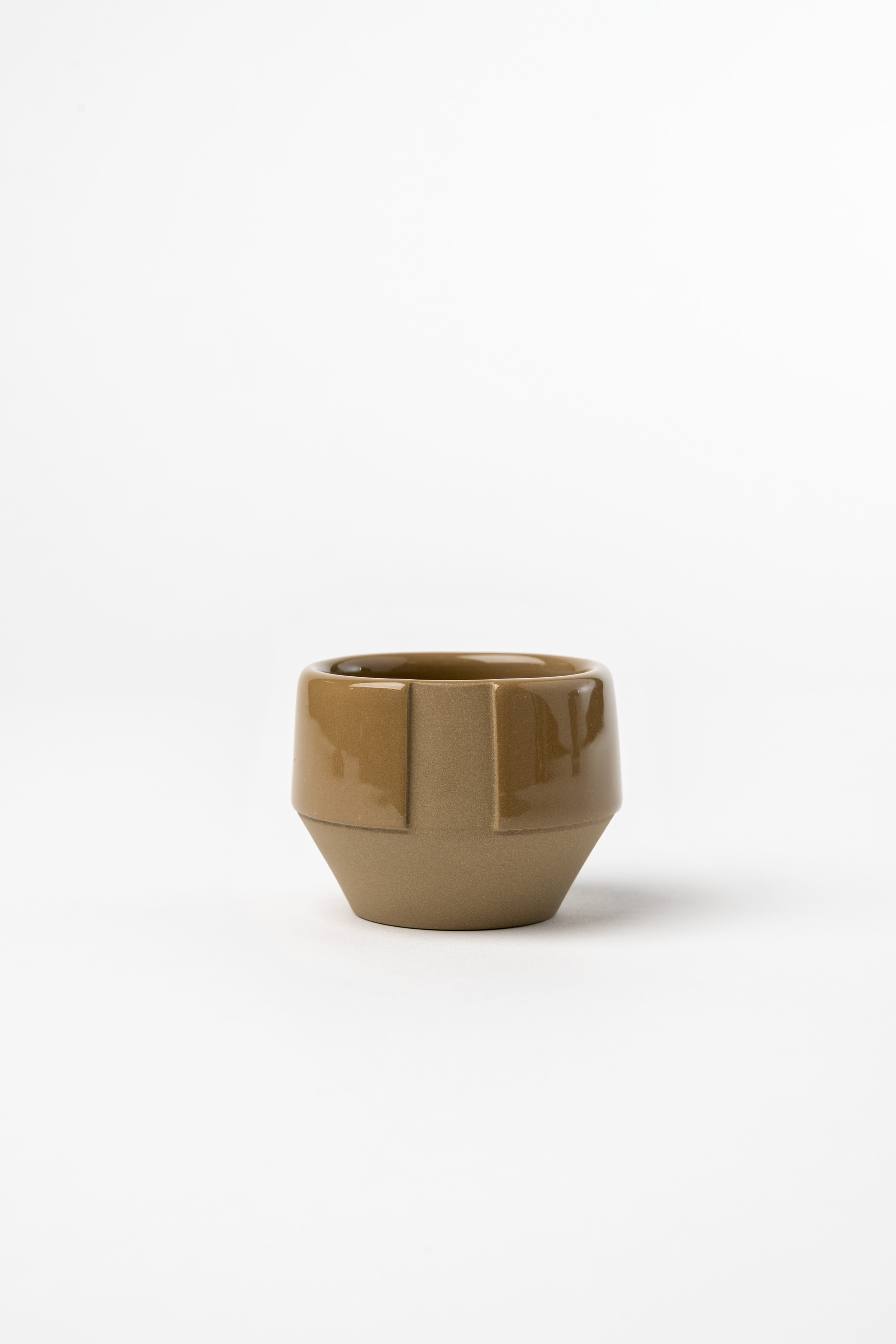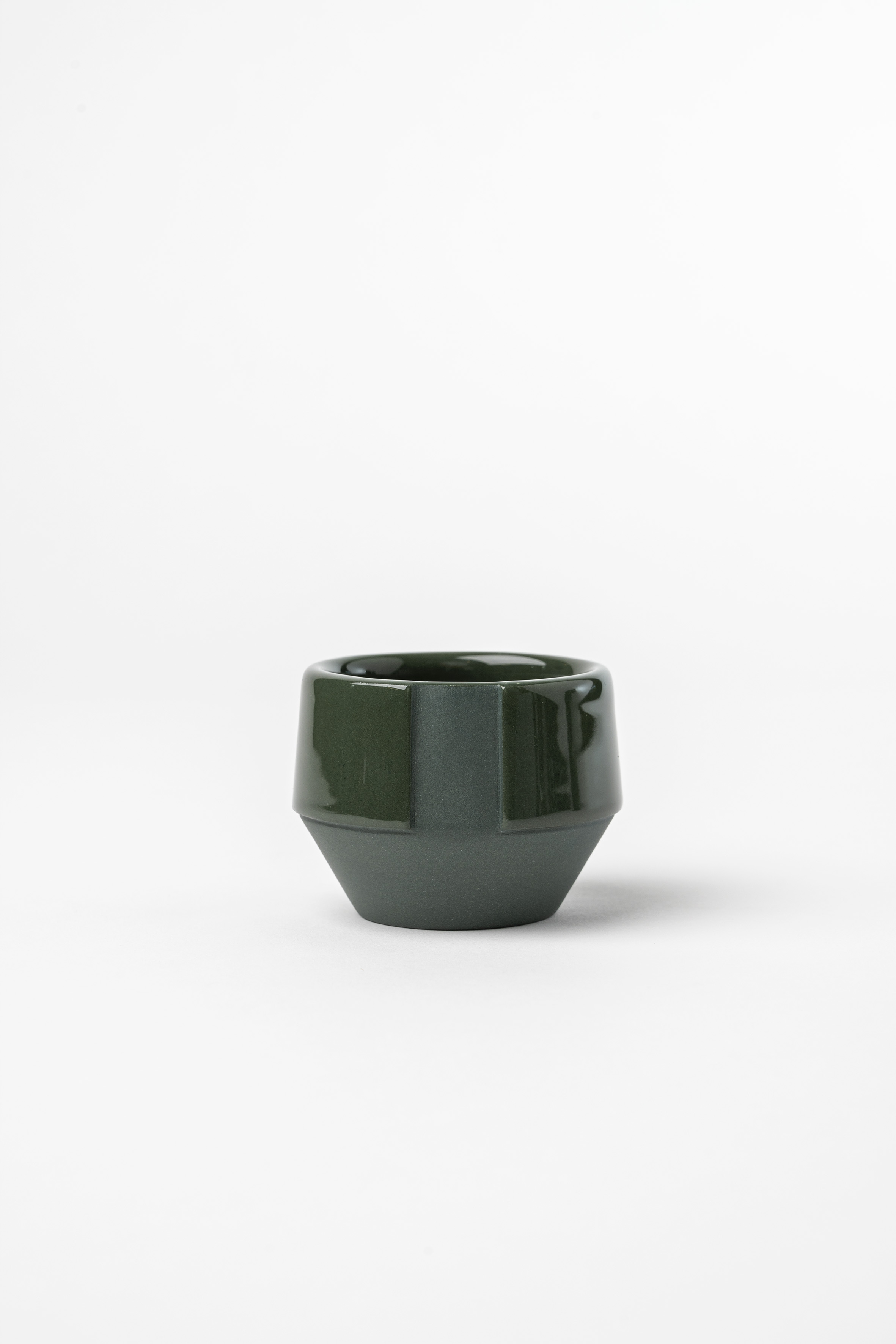 M70 espresso mug
White
Dune White
Stone Grey
Sand Brown
Sea Blue
Forest green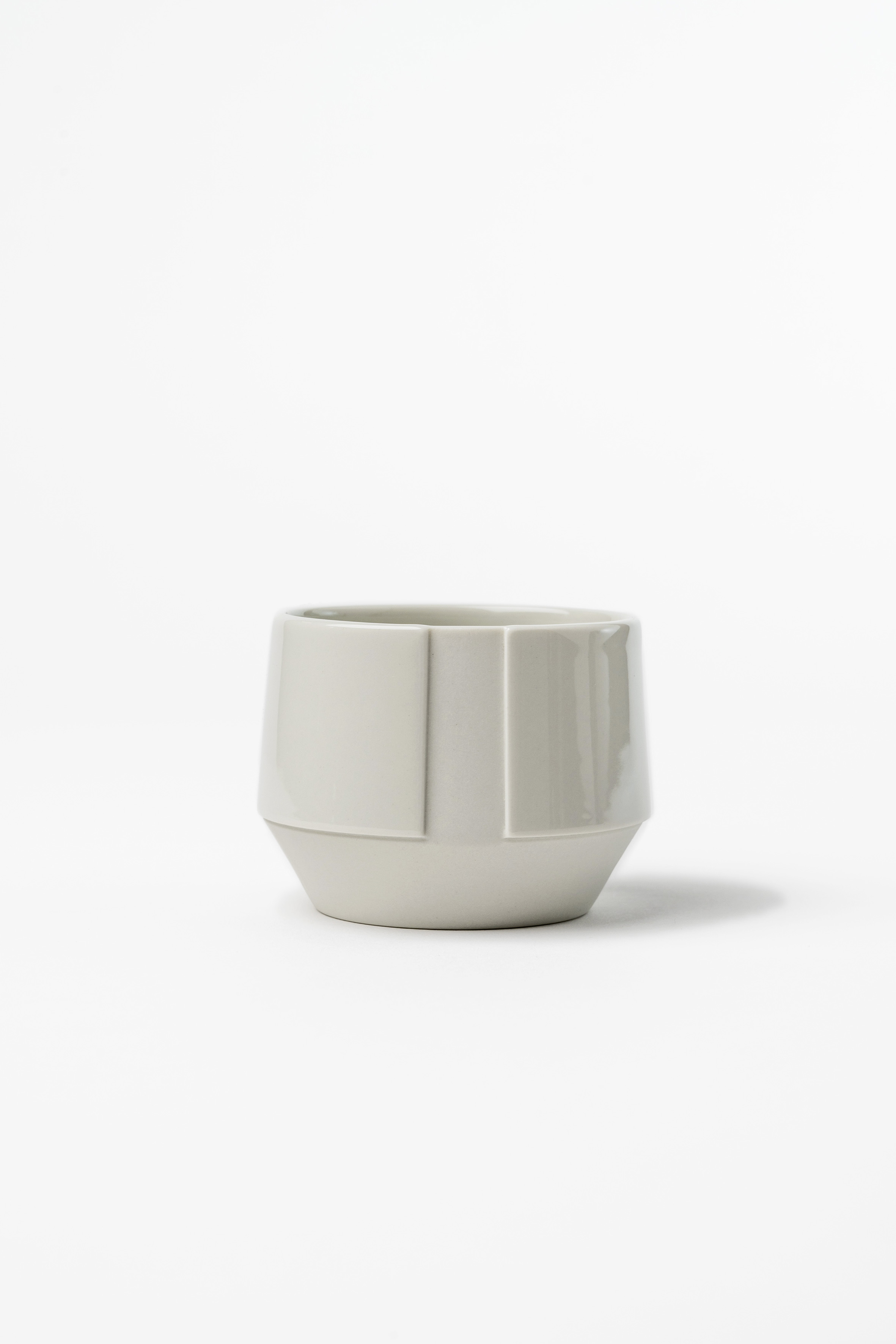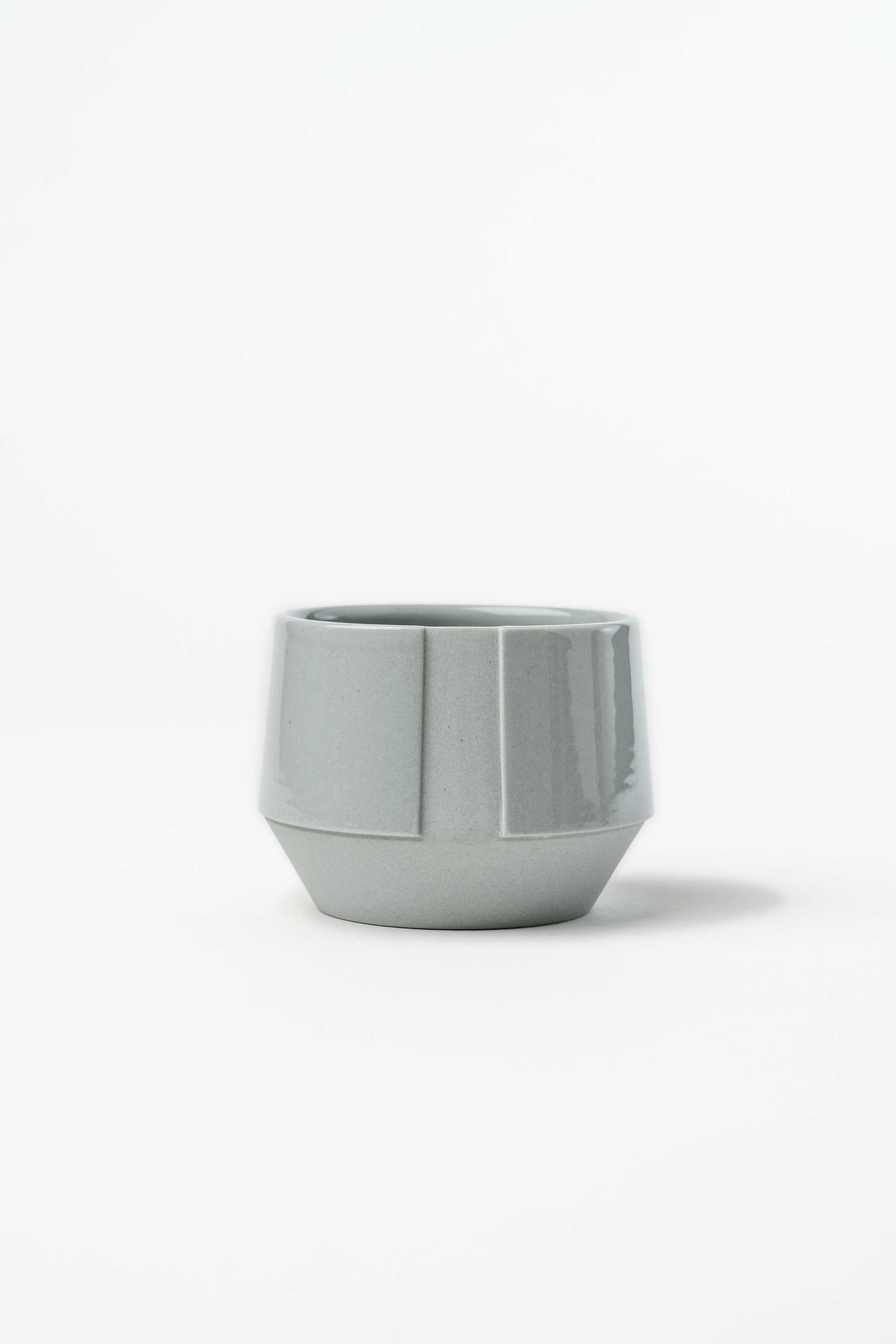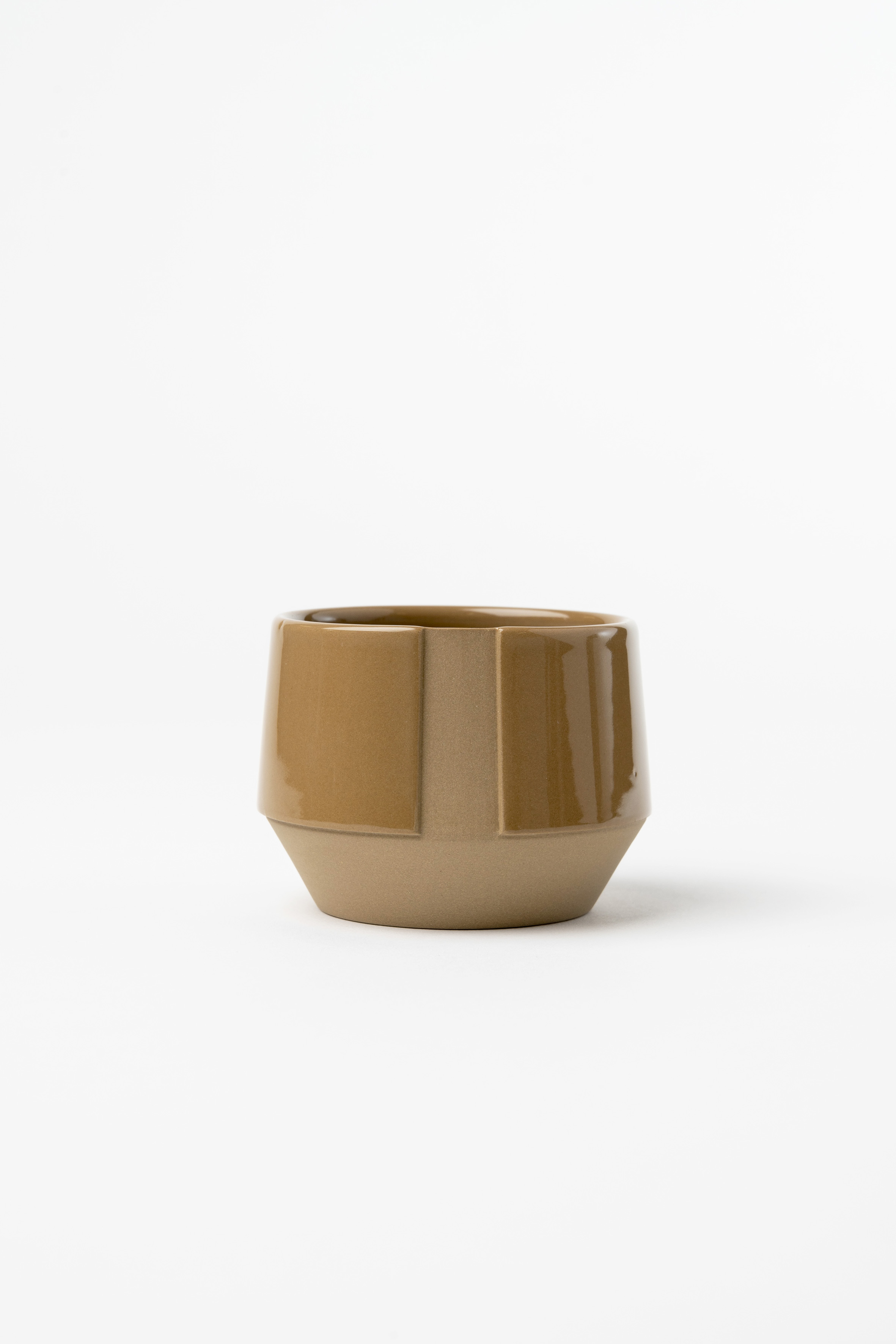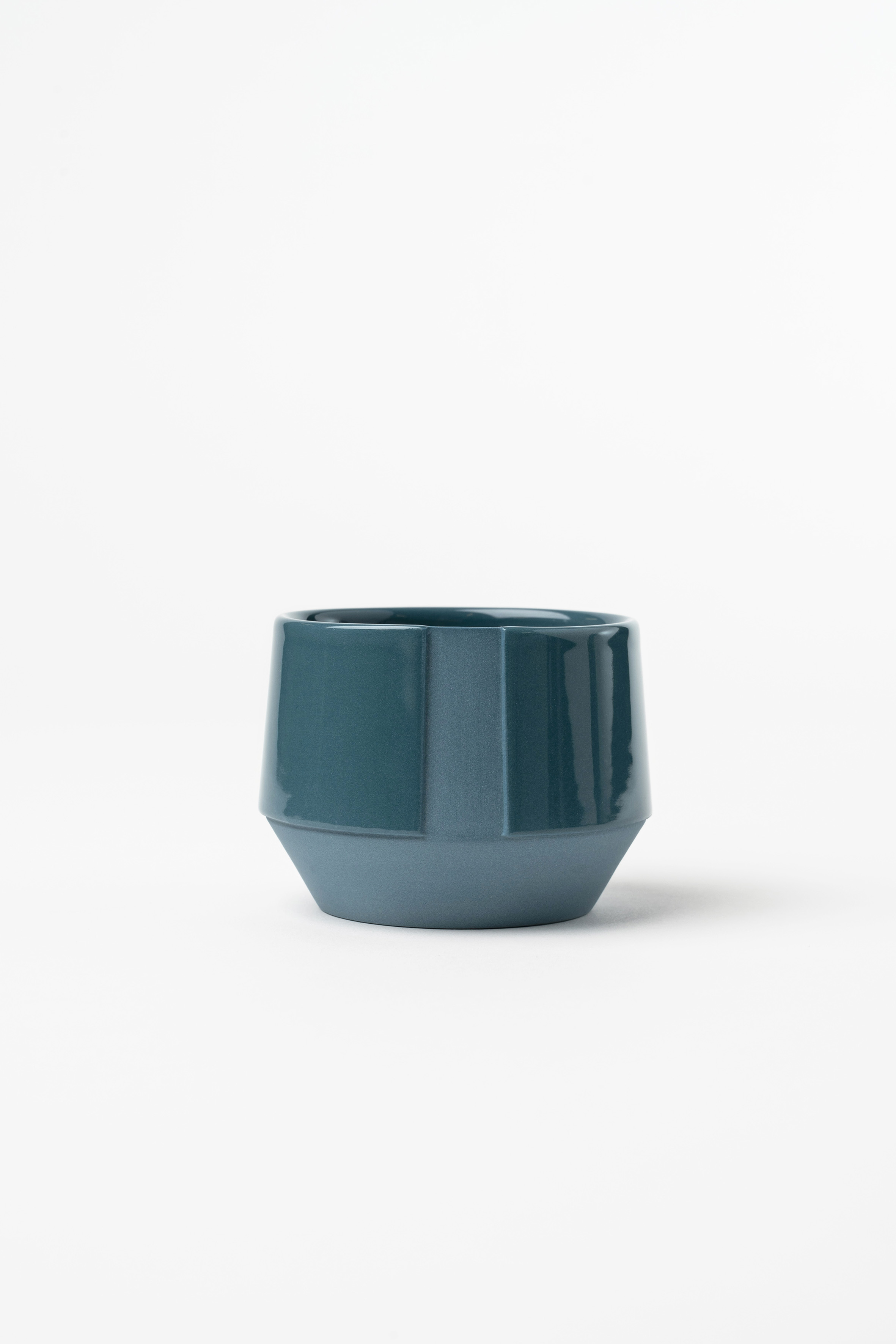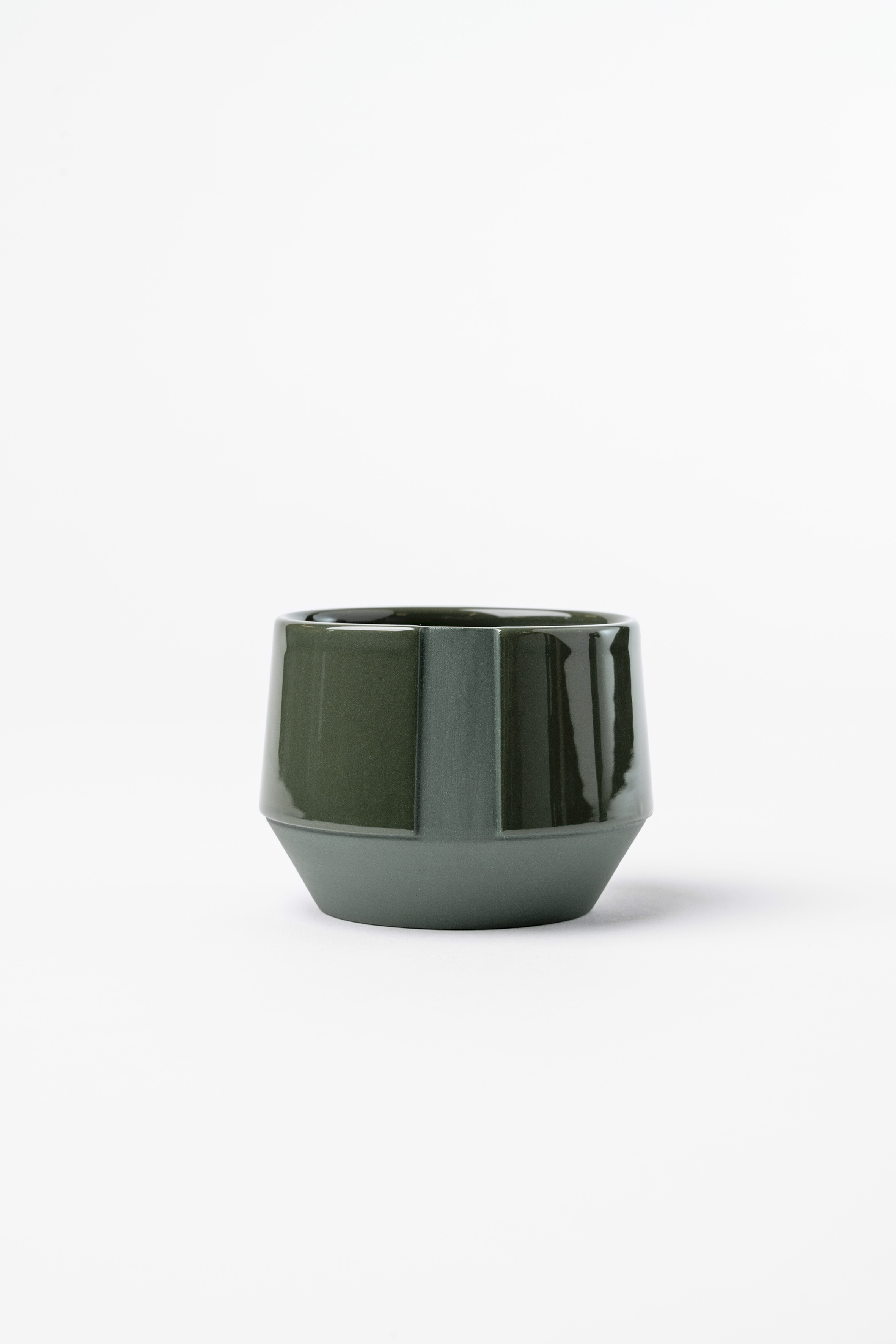 M200 coffee mug
White
Dune White
Stone Grey
Sand Brown
Sea Blue
Forest green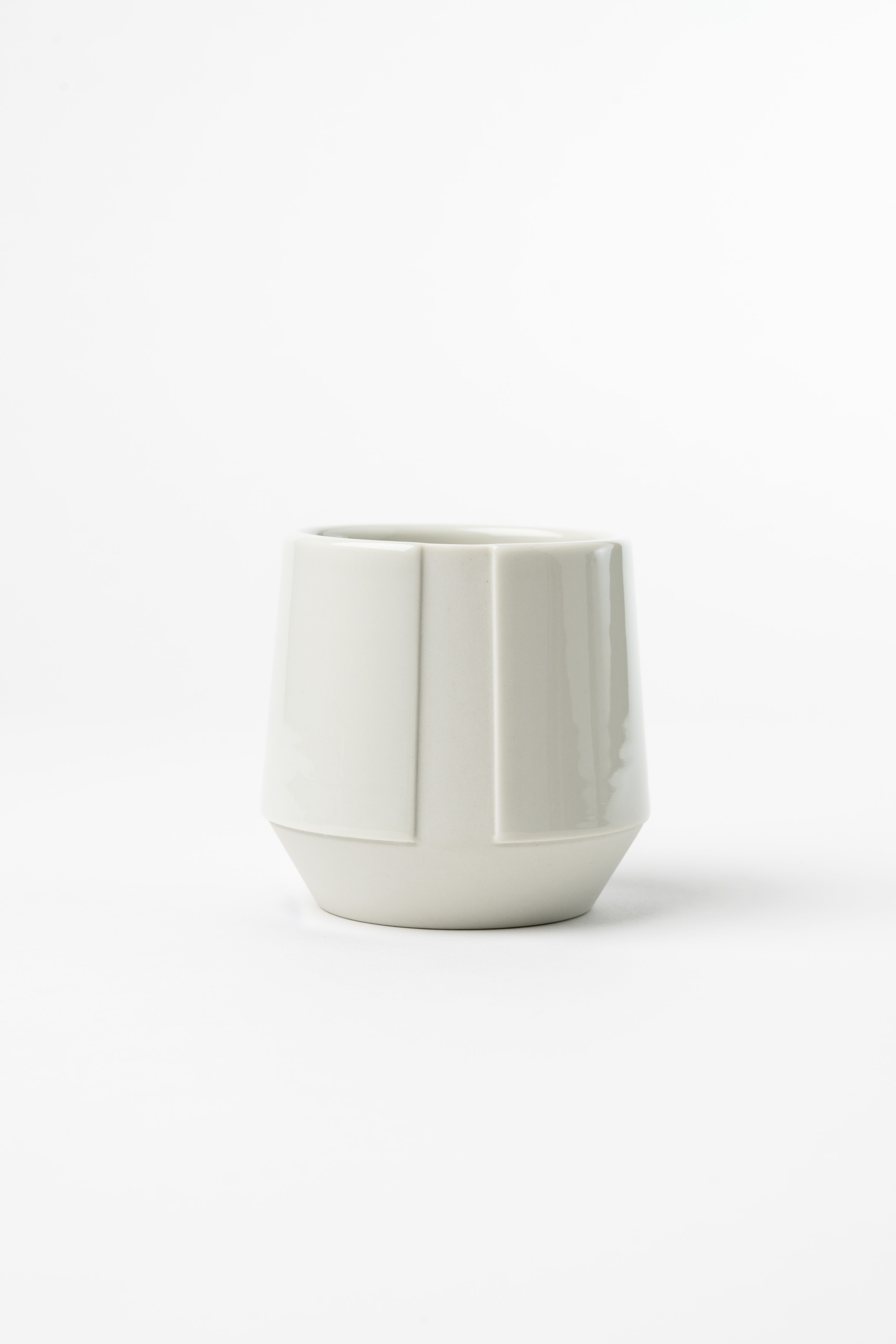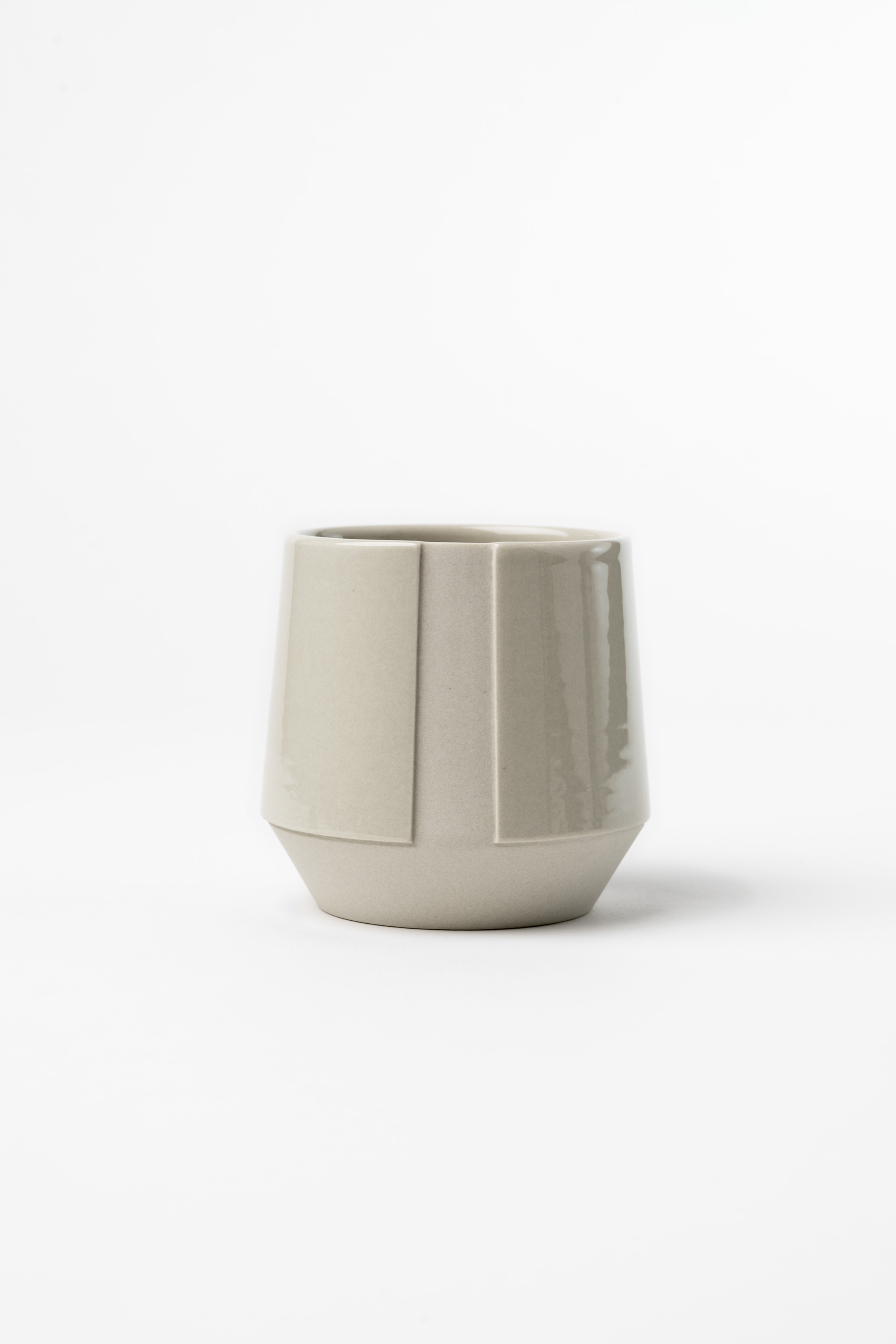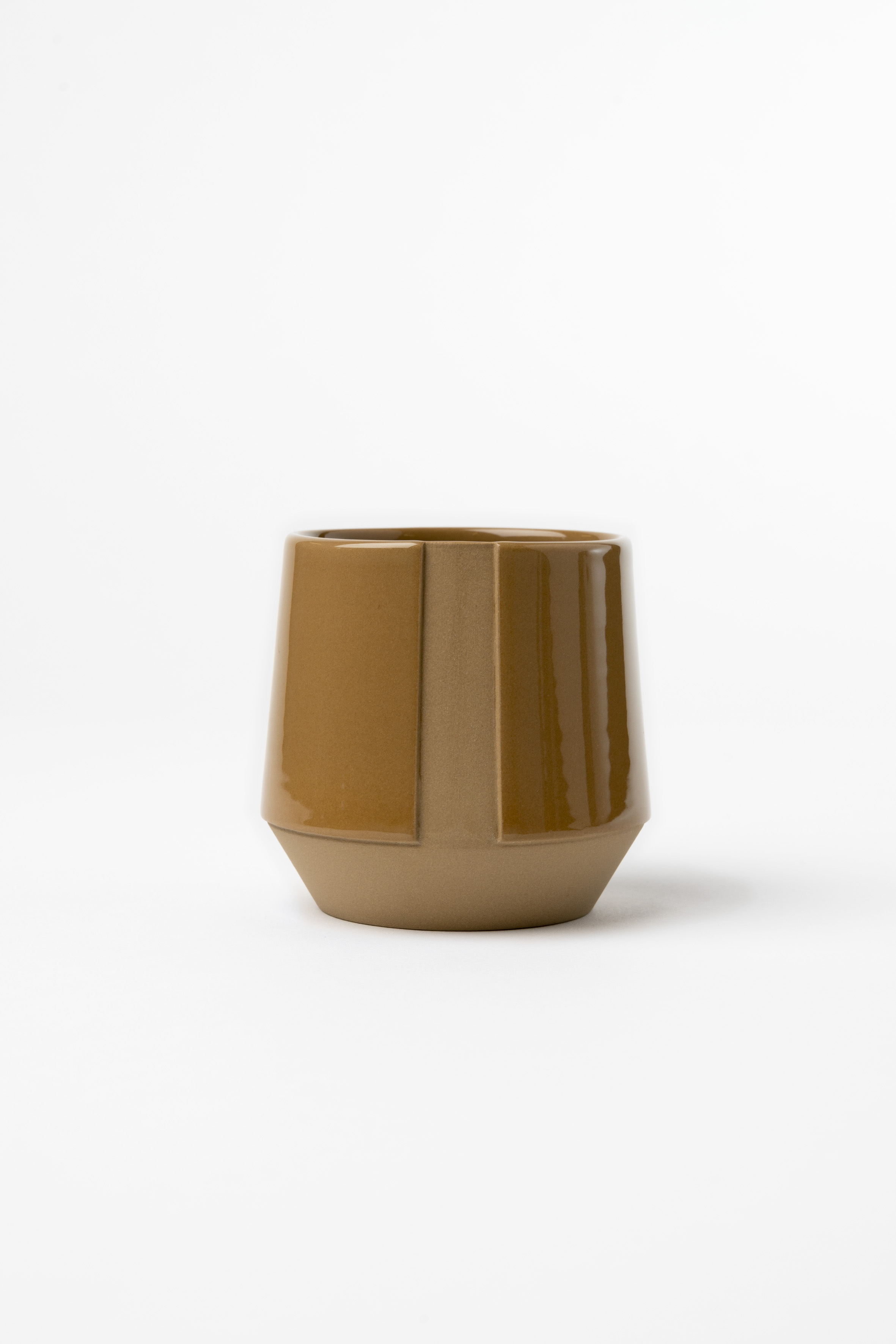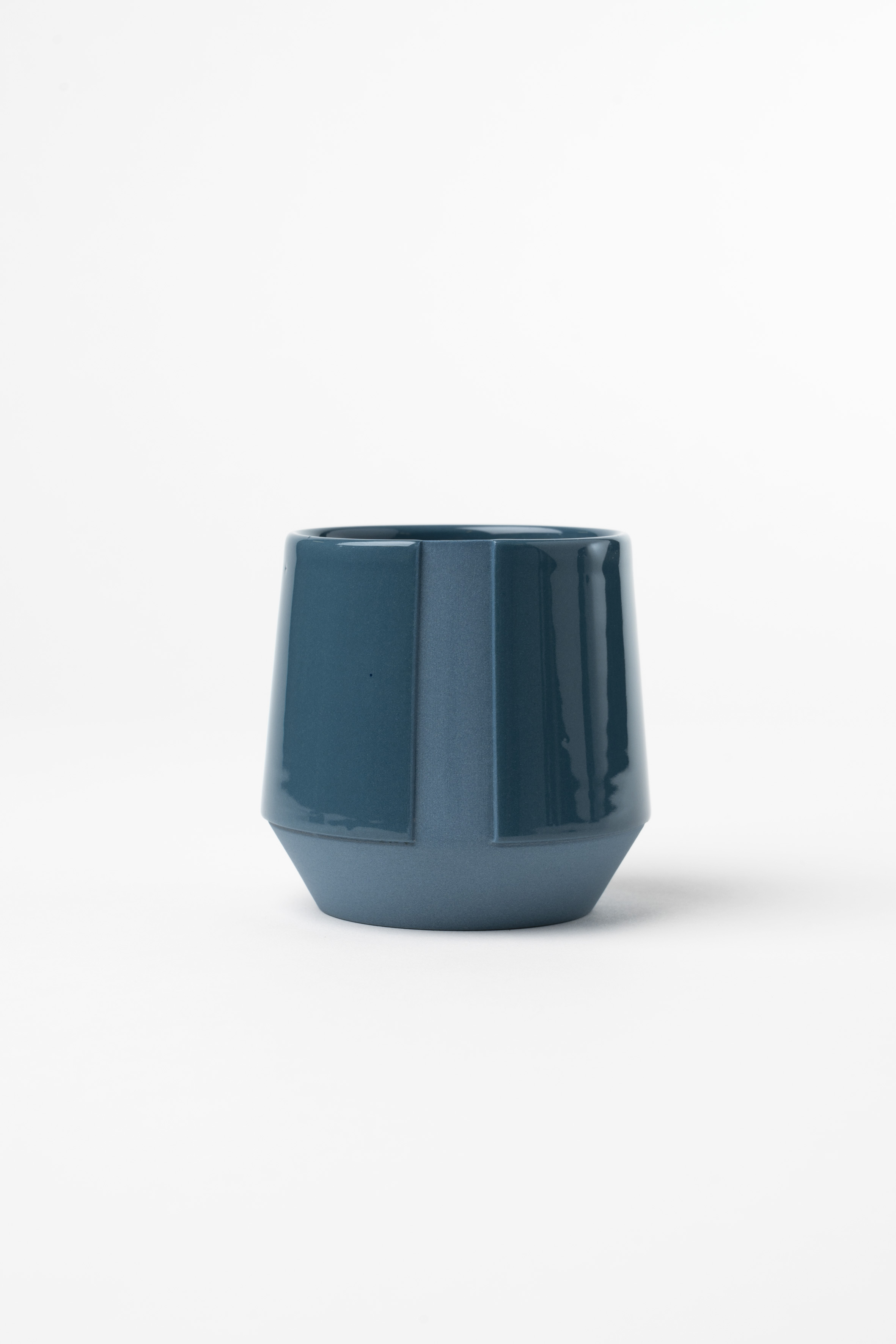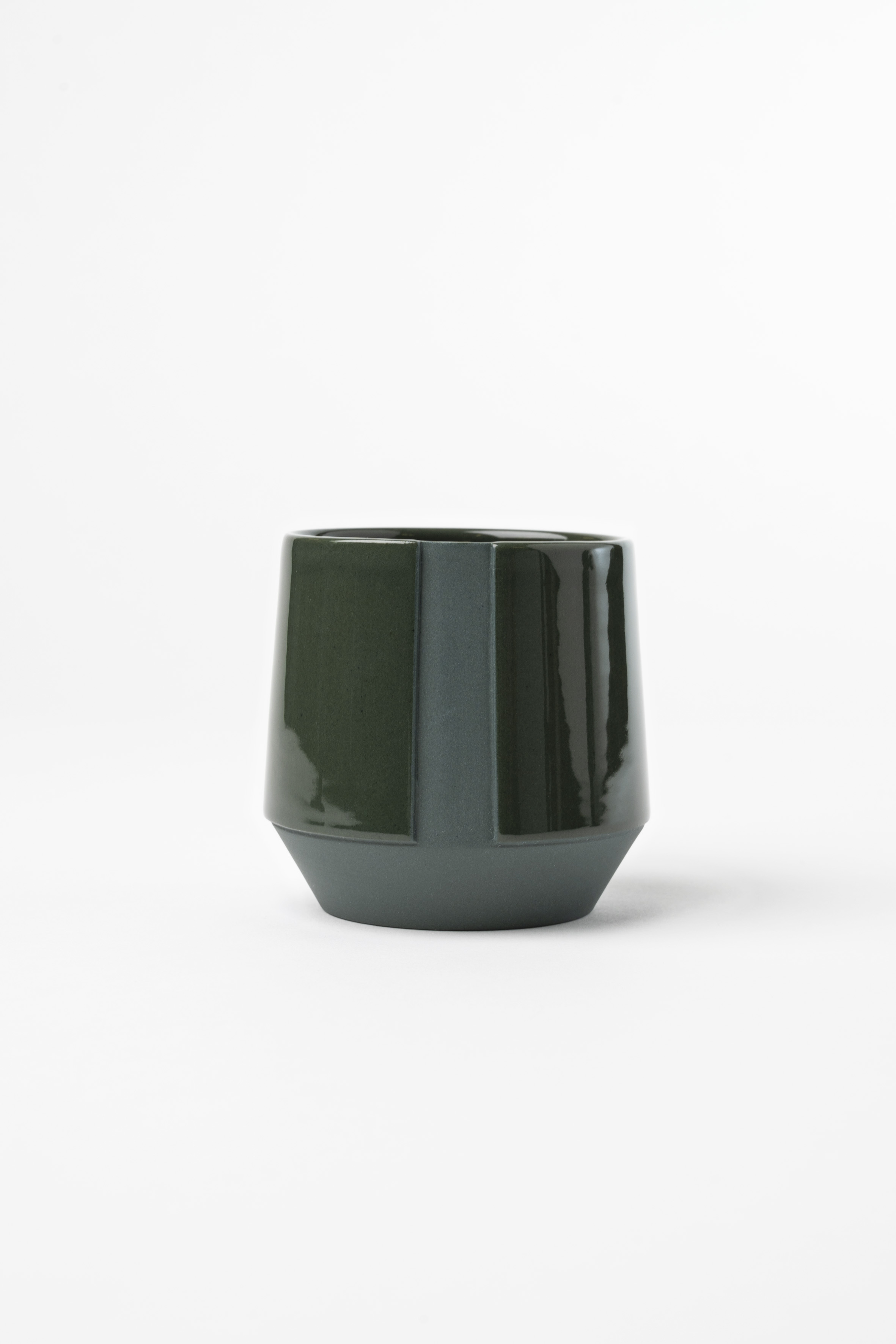 M300 filter coffee mug
White
Dune White
Stone Grey
Sand Brown
Sea Blue
Forest green